Introduction to FL-Studio's "HQ Drum Kits"
Image-Line has just released the 12.1 update of its flagship DAW FL-Studio
. As usual, FL-Studio updates come for free due to the company's awesome commitment to providing lifetime free updates. Whoever believes that this relates only to the software backend itself is wrong: with each and every update, the good folks at Image-Line add great new features, effects, and generator plug-ins. With the 12.1 update FL-Studio now also contains four "HQ Drum Kits" for FPC, FL-Studio's built-in drum sample player. This was reason enough for me to test the new HQ Drum Kits and share my view.
First of all, it should be mentioned that the makers of FL-Studio would never claim to be among the top contenders when it comes to virtual acoustic drums. FPC has been a simple yet effective drum sample player for years, with some basic sound structuring and manipulation functions. That has worked well for electronic music where demand for sophisticated drum sample layering just isn't there. With the HQ Drum Kits, I assume that FL-Studio wants to keep up with other DAW manufacturers who offer a line of decent acoustic drum kits. The four HQ Drum Kits are called Funk, Jazz, Rock, and Metal.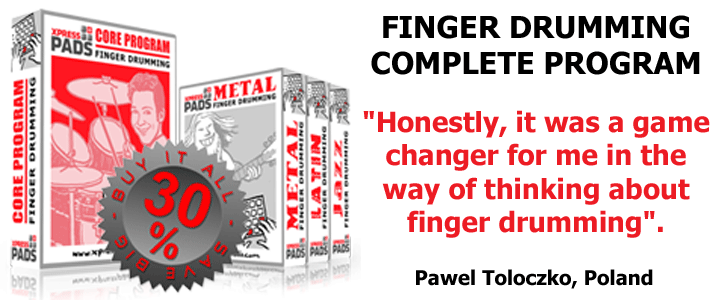 How "HQ" are these new drum kits?
So, how "HQ" are these new drum kits that are geared towards different genres of music? If you have worked with the top dogs such as Addictive Drums
, EZdrummer
, Superior Drummer
, BFD
, and the like, you will notice a big difference in terms of sound quality, sound mapping, and options to tweak sounds. While the other virtual drum modules come as "all-in-one" solutions that provide lots of studio-quality presets, numerous different articulations, professional mixing, and effects sections, the HQ Drum Kits in FL-Studio 12.1 are much different.
There are roughly ten velocity layers per kit piece and that is not an impressive number of layers. Many other "HQ" virtual drum modules offer at least twice the number of velocity layers and some more than ten times more. That alone is an indicator of sound quality because it determines how smooth the transition of sounds will be and how well the range of possible midi notes (a total of 128 steps are possible) is covered.
Does that mean that the HQ Drum Kits of FL-Studio are bad? No, certainly not.
A closer look at the sounds of HQ Drum Kits
While there are some kit pieces that have been sampled and mapped very well, there are others that aren't as convincing. I have to say that I am not happy with the cymbals at all. They don't sustain long enough. Cymbals used in acoustic drum setups usually offer long sustains and a bright sound. The cymbals in HQ Drum Kits instead sound very thin and have only a short sustain.
Bass drums and toms, however, sound quite good. Also, the hi-hat sound is acceptable and comes in four different articulations: closed, half-open, open, and foot pedal-stepped. On the other hand, a ride bell articulation is not available in any of the four HQ Drum Kits.
Conclusion
Having the competition in mind I would not have named these new drum kits in FL-Studio 12.1 "HQ Drum Kits." There is an obvious gap that separates these "HQ Drum Kits" from the real HQ drum kits that are available on the market.
However, it should be noted that this drum kit addition to FPC and FL-Studio comes absolutely free of charge to the millions of FL-Studio users out there. That's why I don't like to judge too harshly and instead consider the product as a valuable contribution to the already feature-rich DAW, just to keep up with the competition in their segment.
FL-Studio "HQ Drum Kits" aren't great. They are OK. Will the competition pay attention because of the FL-Studio 12.1 announcement to offer "HQ Drum Kits"? No. Still, these drum kits are valuable additions to the already massive content FL-Studio comes with. HQ Drum Kits are good for exercising and demoing, but I would not use HQ Drum Kits in any serious music production.
P.S.
I have been working with FL-Studio for more than a decade now and every update has surprised me with some great innovative new features and plug-ins. While I had to pay three-digit Euro amounts for every Cubase update over the same period of time, all FL-Studio enhancements came for free. This has allowed FL-Studio to enjoy massive growth over the years, expanding its arsenal of drum sound generators and offering great features to produce drum sounds and rhythm tracks, mainly geared towards EDM.
If you'd like to offer feedback on this FL-Studio HQ Drum Kits review, use the "comments" section below or the video commenting functions on YouTube or Google+. We're interested in your thoughts and your experience.
If you consider purchasing a pad controller or other musical equipment, we'd appreciate it if you'd use the below Amazon link. It does not cost anything additional, but that action helps us keep up the work that we do in order to bring finger drumming to the people. Many thanks in advance!